This agent is a user of the Wiki!
Visit their profile here
DragonFlying601
Date Joined
April 29 2014
First Post
NEW CAHILL AGENTS READ HERE [Current Agents: post your best advice!]
Alias
Leo
Branch
Ekaterina
Active
Will be back for real Sept. 2015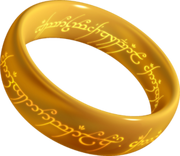 Leo is an MBer living in Israel. He created his account around the time that Breakaway came out, but his MBirthday was April 28, 2014. He has been called an MB celebrity, although he disagrees. He is 13 years old.
BANNED UNTIL OCTOBER 29, 2015 (on Scholastic, not Wikia)

Ad blocker interference detected!
Wikia is a free-to-use site that makes money from advertising. We have a modified experience for viewers using ad blockers

Wikia is not accessible if you've made further modifications. Remove the custom ad blocker rule(s) and the page will load as expected.