This Article is a Stub. You can help The 39 Clues Message Board Wiki by
expanding it!
Margaret Peterson Haddix is the author of popular series such as The Shadow Children and The Missing series. She has written over thirty books, and the first book she ever published is Running Out of Time. She lives with her husband and two children in Columbus, Ohio.
Regarding The 39 Clues, she has only written Into the Gauntlet, book ten of the Clue Hunt. She is an Ekaterina.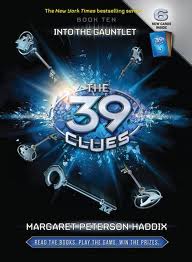 Ad blocker interference detected!
Wikia is a free-to-use site that makes money from advertising. We have a modified experience for viewers using ad blockers

Wikia is not accessible if you've made further modifications. Remove the custom ad blocker rule(s) and the page will load as expected.